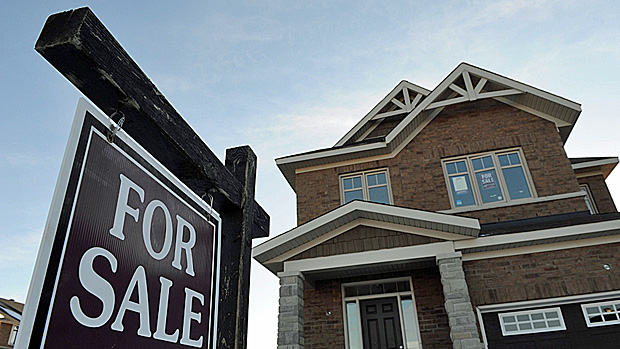 Congratulations! You've decided that you want to buy your first home. Whatever your motivation, home buying is an exciting step in your life! The best way to enjoy the excitement is to become an educated buyer, so that you will know what to expect along the way.
Step 1: Mortgage pre-approval
It's easy to get excited about finding your first place! Before you get wrapped up in the shopping stage, don't forget that the most important part of the process is securing your financing. The first thing to do is to get in touch with a mortgage broker. If you don't already have one you want to work with, ask our professional real estate team for a referral to one of our most trusted mortgage brokers. Pre-approval is a short process that will let you know how much a bank or financial institution will lend you. This step is incredibly beneficial before you begin your shopping, so you won't waste time looking at homes above or below your price range.
Step 2: Be prepared for other related costs
When you buy a home, there will be other costs related to the purchase that can catch you off-guard. The most important cost is your down payment. For most residential transactions, you will require at least 5% of the purchase price for your down payment. In some circumstances the down payment may be higher, but this depends on the property you purchase.
Other associated costs include legal fees, moving costs, home inspection fees, home insurance, mortgage insurance, deposits for utility accounts, and you may need some additional furniture or appliances for your new home as well. Take some time to look at these costs and set out a budget for yourself to ensure that when they arise, you are prepared for them.
Step 3: Separating wants from needs
Before you get out looking at homes, the best way to start your search is to identify what you need in a home, and what you would ideally want to have. Check out our blog post on WANTS vs. NEEDS for more insight. Try making a checklist, starting with things that are a must. As an example: the house must be in town, have 3 bedrooms, at least 2 bathrooms, a finished family room, and a fenced backyard. Once you know what you must have, have some fun and make your "wish list!" It might include things like hardwood floors, a back patio, a rain shower, or a master ensuite.
Step 4: Make sure you are represented!
Working with one of our ReMax Realtors is your inside track to finding the right home. We will ensure that you are finding the right home quickly and are well represented in your purchase. A common misconception is that you need to call the Realtor who has the property listed for sale - not true! Because we are licensed real estate professionals, we can gain access to the properties found on the MLS system.
We work for you! So keep in mind our biggest concern is to make sure you find a home that will work just right for you, at the best price! Our realtors are experienced and skilled at negotiations to get you fair market value, not a penny more. Learn more about our team by visiting our team BIO page.
Step 5: The offer and purchase
Once you have found the home that is perfect for you, the next step is making it yours! As your realtor we will prepare an offer, referred to as an Agreement of Purchase and Sale, and negotiate the terms of the sale on your behalf. Together, you will look at comparable sales in the neighbourhood to determine a fair purchase price to offer the sellers, and which items you may want to be included in the purchase price (such as appliances).
We will also explaine and ensure the to include the appropriate conditions to make sure you are protected during the process. This could include things like a home inspection and/or a financing condition, among others.
Step 6: Move in and enjoy your new home
Remember: not everything has to be done right away. Take some time to enjoy this experience: cleaning, painting, and tidying will all be complete in good time. Welcome to the wonderful world of home ownership!
If you have more questions about being a first time home buyer, please feel free to email us, or call 403-650-7332 to speak directly with a PRO to have your questions answered right away!