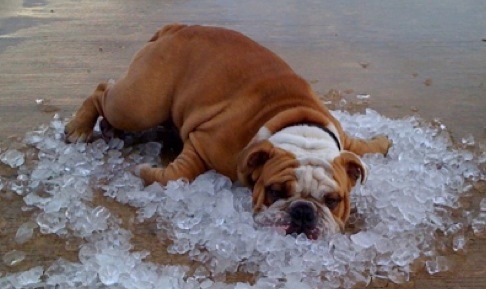 With less than two weeks until the kids are back to school the dog days of summer have arrived here in Okotoks. But even though the days are getting a little shorter our Okotoks Realtors want to remind everyone that summer is still in full swing so let's not give in quite yet.
Many of you have recently moved to our charming nook of south central Alberta and are just now getting to know the lay of the land. There's no better way to get to know both the area and the community within it than by getting out there and attending some of the events that bring everyone together in late August and into the Labor Day long weekend. As a local real estate team we consider it our duty to act as a Welcoming Wagon for our new residents and so this week's blog entry details a few event recommendations where you and your family can join the town in celebrating, well, everything.
Dog Days of Summer Events in Okotoks:
1. Films @ Rotary Performing Arts Centre (August 22 through September)
The Rotary Performing Arts Centre is playing Tinseltown host to a variety of Hollywood blockbusters, free for the whole family. This coming weekend (August 22) presents Tim Burton's Corpse Bride. View the complete schedule of films to come through the remaining summer weeks. http://okotoks.ca/culture/Default.aspx?cid=3052&lang=1
2. Western Chic @ Okotoks Art Gallery (August 23, 7-9 PM)
This yearly Okotoks Art Gallery event is a grand mix of old west meeting contemporary flare. Continuously blessed by beng held in warm summer evenings this event is starred by cocktails, entertainment and of course art displayed on the lawn fronting the Gallery. This year CPO cellist Rafael Hoekman will pour sweet honey in your ears, while glasses will be filled at the wine bar & saloon, bellies will be contented with scrumptious hors d'oeuvres, and treasures secured at the silent auction, all the while taking in the gallery's exhibits. http://okotoks.ca/culture/Default.aspx?cid=2742&lang=1
3. Foothills Highland Games @ Foothills Composite High (August 24, 7AM-5PM)
This fun community event incorporates Highland piping & drumming, Irish & Scottish dance competitions, feats of strength "heavy" events, food and craft vendors, beer garden (of course), musical entertainment, a dog talent show, children's actuvities, and is highlighted by a friendly grudge match of Tug of War. For more information you can visit www.foothillshighlandgames.com
4. High Ride Charity Motorcycle Ride @ Cycle Works Foothills Okotoks (August 24, 9AM-3PM)
In support of the High River flood recovery motorcycle enthusiasts are gathering beginning at Cycle Works Foothills for a charity ride this weekend. This important community event is concluded by a BBQ, creating a great atmosphere to do some good while meeting members of your community with similar tastes in recreation. Registration is from 9-10 am the date of the event or online at xperiencelife.ca where you can learn more about the affair.
5. Okotoks Chili Fest & Cook Off @ Olde Towne Okotoks (August 31, 10AM-3PM)
There's no better way to bring an Albertan town together in the summer than by holding an old Western-themed chili cook off while packing the strip full of family activities to complement the affair. Come down to quaint Olde Towne Okotoks to meet the community while tasting the best chili creations the Province has to offer.
If you happened to come across our blog/website and are considering a move to the Okotoks area we welcome you to contact our Okotoks real estate team anytime. We look forward to having you join us and our families at these very events next year, if not next week.