Things To Do in Calgary
Are you considering moving to and buying a home in Calgary? As full-service Calgary ReMax professionals, we are more than just real estate agents – we are your unofficial guide to the Calgary area. As members of the Calgary ReMax family, the Jay Magnussen Real Estate Team is happy to share our general knowledge (and a few resource links) about the largest city in Alberta.
Calgary Shopping
The most eclectic grouping of shopping alternatives exists within Downtown Calgary where you can find everything from art galleries to upscale fashion boutiques to Chinatown souvenirs and remedies. For shoppers seeking out antiques, curio, and sepia accented housewares and the like a shopping expedition to Heritage Park will soothe an old soul. The ultimate in boutique shopping is found along Marda Loop – a shopping district lined with an ever-growing number of independent boutique stores that range from book stores to eclectic women's wear. Calgary is also home to popular shopping malls to account for the tastes of an entire household. Whether spending the day at Chinook Centre, Southcentre Mall, or Sunridge the city of Calgary will certainly fulfill your shopping needs - you can trust our Calgary ReMax team on that statement.
Calgary Dining
As the largest city in Alberta one can only imagine the number of culinary options available to them in Calgary. One of the most interesting parts about the dining scene here in Calgary is its devotion to BBQ – from pulled pork to beef brisket. One look at the menu from the Palomino and you'd think you'd wandered into a roadside eatery in the Carolinas. The popularity of the BBQ scene has also lassoed the concept of food trucks (another fast-growing industry in Calgary) with Jo Jo's BBQ – which can be found serving up the goods at a pre-game Calgary Stampeders tail gate party or parked near the business district to feed the hungry lunch crowd. Try your taste buds at a traditional Alberta steakhouse like The Cattle Baron. There is plenty for Foodies to rave about in Calgary with comfort food greats like the Holy Smoke Grill, events such as the Big Taste, or fine dining options located everywhere within city limits.
Calgary Arts, Culture, & Theatre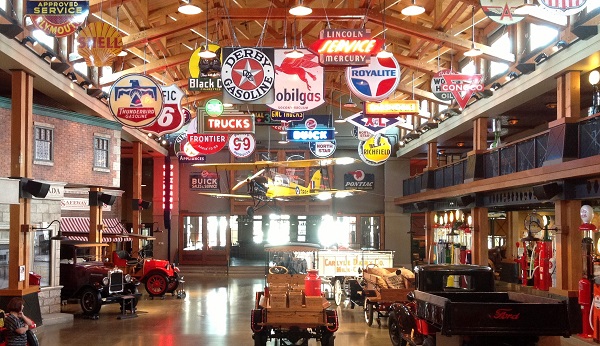 Arts, Culture, and Theatre is everywhere in Calgary. For those that find a region's culture best lies along the roadside of its past, the world famous Gasoline Alley Museum offers up one of the most impressive retro road trip collections around. For those seeking something more modern an afternoon at the Museum of Contemporary Art (MOCA) will do the trick. The Performing Arts are burgeoning in Calgary as well as evidenced on any given evening spent at the Calgary Philharmonic Orchestra, the Alberta Ballet, and the Epcor Centre among many other nationally celebrated institutions.
Calgary Nightlife
The nightlife scene in Calgary also has something for everyone - literally. With places like the Aussie Rules Foodhouse Bar, Calgary landmark Cowboy's Nightclub, or the James Joyce Authentic Irish Pub you'll never want for a watering hole to mingle with a friendly crowd that most reminds you of home, wherever you may have moved from.
Calgary Sports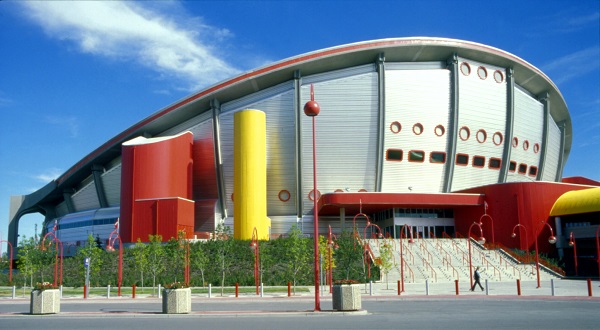 Spectate - For spectators our Calgary ReMax team is always proud to sing the praises of our locally and nationally known teams. Everyone knows the Calgary Flames (NHL) and the Calgary Stampeders (CFL) but others also draw slews of supportive fans. Sure the Calgary Hitmen (true to their name) hockey team brings a big crowd to gladiator arena like home games but the local lacrosse team Calgary Roughnecks (also true to name) have gained feverous popularity in recent years.
Participate – Calgary winters are rich with sporting activities. Skiers and snowboarders are only a short jaunt away from the Lake Louise and Sun Village resorts, places that also serve as backdrops to amazing spring and summer activities such as fishing, hiking, and watersports. On that warmer note Golfing around the area is in full swing in the spring and summer with a variety of Calgary golf courses suited to all levels of skill conveniently located about the region. Calgary wouldn't be also be so well known for its western charm if it wasn't for the horseback riding tours around the outskirts of the city so be sure to pack a saddle when planning to come look for new homes in Calgary.
Calgary Family
No matter the ever-growing size, Calgary will always be known as one big family community. This is a big part of why our Calgary ReMax team is proud to include this city as our home. All of the above mentioned activities and attractions appeal to all family sizes and dynamics but we've also highlighted a few here in our last section. One in particular needs no introduction – the Calgary Stampede – a summertime event for which people flock from all across North America to attend. However there are many more Calgary festivals to be enjoyed by the entire family year round. The aptly named Telus Spark Science Centre sparks the imaginations of the young minds that pass through its doors day in and out but both the mind and heart gets racing at Calgary's Calaway Park – an amazing amusement park for all-ages fun. There is also the Calgary Zoo, the Calgary Tower and many more activities to keep the family entertained throughout the year. Calgary, above all else, has more for the family to enjoy together than everything else combined.
If you're looking for a new home, the Jay Magnussen Calgary ReMax team specializes in finding the perfect match for individuals and families seeking Calgary real estate.
Calgary is a Great Place to Live and Jay Magnussen Will Find the Perfect Home for You