Okotoks Real Estate – Things to do in Okotoks
Perhaps you are new to town or are considering moving to and buying a home in Okotoks. As full-service Okotoks Real Estate professionals, we are more than just real agents – we are connoisseurs of all things related to this bedroom community of the Calgary area. While a part of the Calgary ReMax family, Okotoks is our home and Jay Magnussen and our entire team is happy to share our general knowledge about the town.
OKOTOKS SHOPPING
Elizabeth & Elma streets of Olde Town Okotoks are ripe with boutique shops (antiques to clothing) to suit many tastes while the stores lining Northridge and Southridge Drive offer a great variety. Westmount Centre continues to grow with each passing month and is currently home to big box stores and national retailers.
OKOTOKS DINING
Okotoks offers dining options to tempt the taste buds of all. Try your tase buds at one of our steakhouses like Rylie's Cattle Barn or popular Almira's Mediterranean Grill (filling donairs!) to gluten free delicacies at Gourmet on the Go and hefty traditional (and not-so-traditional) breakfasts at Cora to Yokozuna Izumi Sushi House sushi, or local pub The George Traditional House - Okotoks has one of the best per-capita selections of eateries around.
OKOTOKS ART & THEATRE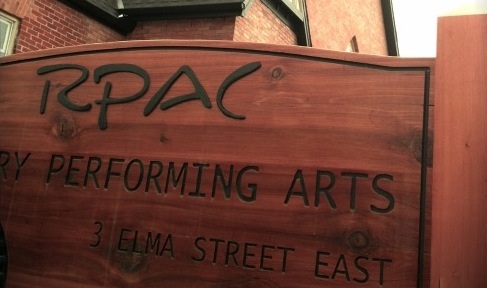 While relatively quaint in size, Okotoks is still considered a hub of arts & theatre within the Calgary area. The Okotoks Art Gallery (OAG) showcases the visual arts of the community with exhibitions displaying both contemporary and historical pieces. The Rotary Performing Arts Centre (RPAC) is where residents come to enjoy the amazing acoustics as concerts of all types grace the interior of the fine facility. Our Okotoks Museum & Archives (OMA) Heritage House is one of the most charming places around and a great place to familiarize yourself with the rich heritage of the town. In addition to the brick & mortar establishments, the Okotoks Art Council hosts First Saturdays – taking the arts and culture experience to the streets of Olde Town Okotoks. You'll never want for an arts, theatre, and cultural experience when you become a part of the Okotoks community and on any given evening you'll find someone from our Okotoks real estate team taking in one of the enriching affairs.
OKOTOKS NIGHTLIFE
For those looking to share a pint or two of Guinness with friends the George Traditional House is your spot. Looking for an old style barn party? Then Rylie's Cattle Barn or the Okotoks Bull Pen is for you. The In Cahoots Bar & Grill is also another popular watering hole where the college crowd comes to dance, mingle, or kick back and watch the game with fellow friendly locals and welcome visitors passing through town.
OKOTOKS SPORTS
Spectate - For spectators our Okotoks real estate team is always proud to sing the praises of our local teams. The Okotoks Oilers hockey team draws a big crowd to home games as do the Junior B team Okotoks Bisons. Summer sports are also in full swing as the Okotoks Dawgs Baseball Club creates the ultimate summer's eve aura that Hollywood small town baseball movies are made of.
Participate – Indoor sport enthusiasts will love the variety of activities available to them at the Okotoks Recreation Centre. But when the weather changes we dare you to try and stay indoors as the beautiful Central Alberta spring/summer season beckons golfers to enjoy Crystal Ridge, D'Arcy Ranch, or River's Edge. Otherwise the Okotoks landscape is renowned for its hiking, fishing, swimming and everything in between.
OKOTOKS FAMILY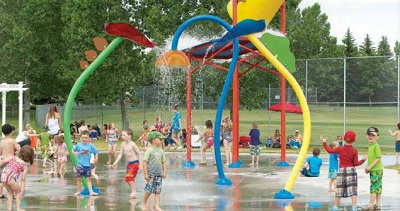 Okotoks is first and foremost a family community and a big part of why our Okotoks real estate team is so very proud to call the town home. All of the above mentioned activities and attractions appeal to all family size and dynamics but we've also highlighted a few here in our last (but definitely not least) section. The paths, community parks, and playgrounds around Okotoks are plentiful and during the weekend there are countless of day trip options available to families such as the Cowboy Trail horseback tours and camping experiences. All of the kids love the Okotoks Spray Park in the hot summer months and you'll definitely witness more than a few adults pretending to "mind the children" at the Spray Park in an attempt to sneak in a "cool off" session when the sun beats down – don't worry, we do it too! Newcomers may consider a Welcome Wagon service but if you find your new home with our Okotoks real estate team you'll receive all of the Welcome to Okotoks attention you could ever dream of.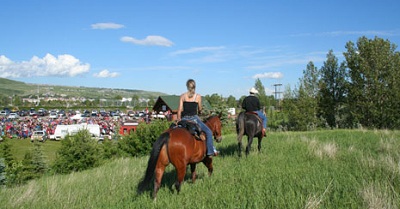 If you're looking for a new home, the Jay Magnussen Okotoks real estate team specializes in finding the perfect match for individuals and families seeking Okotoks real estate.
Okotoks is a Great Place to Live and Jay Magnussen Will Find the Perfect Home for You